In these challenging times, the drive to achieve a net zero carbon built environment is an ever-increasing focus in the construction industry. Recent and upcoming changes to the Building Regulations and Standards in England, Wales and Scotland require more demanding levels of thermal performance.
The Kingspan Kooltherm® range of phenolic insulation comprises the thinnest commonly used insulation products for any specific U-value.
Kingspan Kooltherm® K103 insulation is ideal for use with solid concrete floors, suspended timber floors and underfloor heating systems, allowing U-values to be reached with minimal thickness. It's also lightweight, making it easy to handle and install.
Kingspan Kooltherm® K108 is a premium performance partial fill cavity wall insulation which can achieve the same U-value as other products but with a much thinner profile, thereby maximising usable internal floor space.
Kingspan Kooltherm® K118 Insulated Plasterboard provides insulation, drylining and vapour control in one board. Its low thermal conductivity allows for thinner wall constructions and it can be used with stonework, brickwork and with or without an existing lining.
Visit our website to use the U-value calculator to work out the thickness of insulation needed for your project.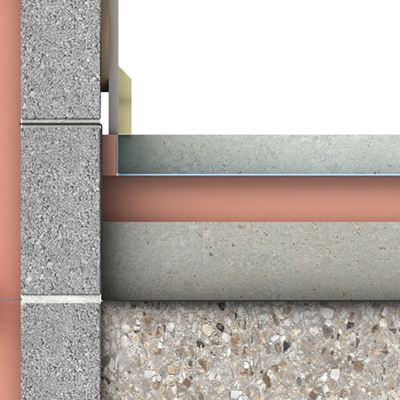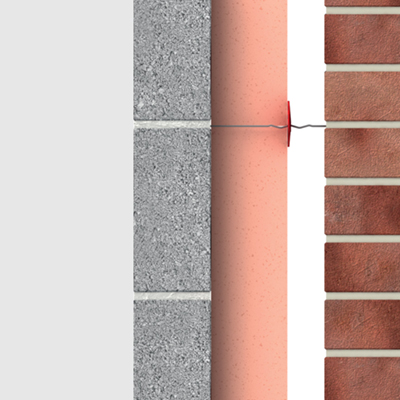 Kingspan Kooltherm® K108 Cavity Board:
U-value: 0.15 W/m2K Thickness of insulation: 100 mm (assuming a 50 mm cavity, 102.5 mm brick outer leaf, lightweight density blockwork (0.15 W/mK) and 6.6% thermal bridging for the effect of mortar joints)